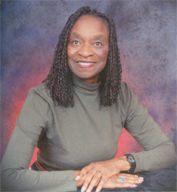 SELF-HELP / DRUGS / ETHNIC

Dolores Suber, one mean Black Queen from Los Angeles, tells it like it is and she's "keepin' it real."

Her ABC jive shoots straight to the big-time killers—AIDS, BOOZE, CRACK COCAINE—snakes that are seducing our brothers and sisters to destruction, squeezing life out of:
THE YOUNG AND OLD
THE RICH AND POOR
THE BEAUTIFUL AND UGLY
THE EDUCATED AND IGNORANT
Anyone and everyone can play the ABC game, but no one ever wins. So why be a sucker? Join the author as she "pulls your coat" in her entertaining but convincing style to wise up and to wise up now!