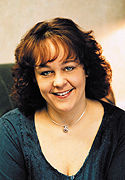 "I can hear the quiet footsteps, as she drifts from attic room to attic room. Is she looking for something? . . .
. . . she gently makes her home in my heart, and in the attic of my mind. I believe in Angels."

Author LeAne Austin searches her innermost soul to pull out the loneliness and heartaches, the joy and laughter, the pain and tears that wander through a woman's life.

With musical rhythm and symbolism, the writer roams from room to room, in her heart, looking and feeling her way as she finally finds home . . . at last.