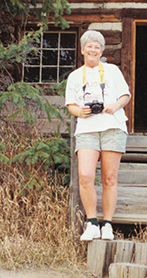 IDAHO / NATURE / FAMILY.

Join the author as she reminisces with subtle humor about her outdoor home. Over 30 photos of Idaho scenery and its places like Burgdorf, Secesh, Warren, Yellow Pine, and Stibnite complement Edith Aileen Noe's memoirs.

The collection of "noodling" and photos is a result of the author's recovery period after receiving an implantation of a mechanical heart device. She is the first woman to have received this model device.