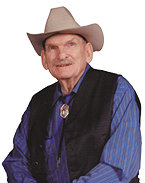 "I guess today is killing day around here."

Outlaw Ike McGraft was a giant of a man, meaner than a new-made steer. He was so big his horse looked little, and he wore a bright green derby with a red feather stuck in it.

McGraft told his gang he was wearing the green derby because the green stands for his Irish blood and the red feather for his Kiowa blood . . . and no one lives laughing at his hat.

These no-good outlaws and cattle rustlers set up an ambush to wipe out the Texas Rangers and Clay Strong.

Based on the historic Battle of Lost Valley, the story captures the early Texas times with suspense, adventure, and Western justice.