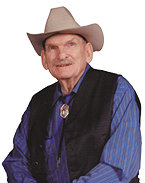 "Just stand right there where you are and maybe you'll live a little longer!" The barrel of the old man's shotgun waved in front of Texas Ranger Clayborne Strong and his Cheyenne scout Charley Swift Hunter.

"Two folks was murdered down on the creek yisterdee and you two could've done it!"

The Ranger felt shocked hearing that a lady died being cut up. But add to it that a man of the badge was murdered too! It was all so terrible.

Being accused of the double murder did not settle well with Clay Strong. Although he and his Indian partner rode into Dakota Territory to find some gold, he soon found himself replacing the murdered deputy to help find that serial killer.

His efforts were disrupted with suspicion, vigilantes, and prejudice as the Devil's Eye looked on . . .