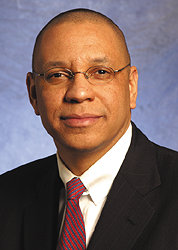 Dale Gilbert Caldwell has dedicated his spiritual life to studying Galatians 5:22-23. He has been a frequent writer and speaker about the elements of the "Fruit of the Spirit." Dale is a Lifetime Member of the Hymn Society in the United States and Canada who believes that both hymnody and Galatians 5:22-23 are important parts of religious tradition that have not received the widespread recognition that they deserve.

This book of poetry and hymns was written to fill that void. Dale's hope is that this book will inspire people to think about the importance of each element of the Fruit of the Spirit in their lives. He believes that this inner reflection will help readers experience a spiritual transformation.

Dale comes from a family of religious leaders from different Protestant traditions. His great-great-great-great-grandfather, Bishop Morris Brown, was the second Bishop of the African Methodist Episcopal (AME) Church and the namesake of Morris Brown College in Atlanta, Georgia. Dale's great-great-grandfather, Reverend James Asa Brown, was a distinguished senior pastor in the South Carolina Conference of the Methodist Episcopal Church. His grandfather, Reverend Gilbert Haven Caldwell, was a nationally recognized pastor in the Methodist Church. Dale's father, Reverend Gilbert Haven Caldwell, Jr., has been an international leader of the United Methodist Church on issues of civil rights and social justice.