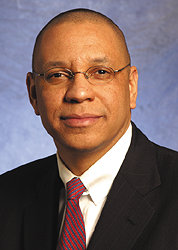 CAREERS / SUCCESS / STUDENT GUIDE

Learn the rules of professional and life success as this book fills the void of school-to-work-to-success advice for high school and college students.

In order to easily understand critical points, the author grouped the information into important lists to be found in each of the 20 chapters. Recommendations and useful exercises after each chapter are also included. Three sections divide the book: Finding a Job, Succeeding at Work, Financial and Life Planning.

Indeed a helpful guide for anyone who is looking for self-improvement toward a successful life.

About the Author

Dale Gilbert Caldwell graduated from Princeton University with a B.A. in Economics and the Wharton School of the University of Pennsylvania with a MBA in Finance. He is President and CEO of Tempus Management Consulting, LLC and founder of Residential After-School Program Inc. His professional experience includes holding the positions of Senior Manager at Deloitte Consulting, Executive Director of the Newark Alliance, Deputy Commission of the New Jersey Department of Community Affairs, and Director of Employee Service Group of Scholastic Inc. Caldwell has also volunteered his leadership experience with numerous community programs.