Har-Kyle and the Battle for Bargar
. Science fiction that meshes primitive and futuristic cultures. Although Har-Kyle, the Squadron Leader, had simple orders to follow in Bargar county, he messed up badly and the price to be paid could be deadly with the Beast Men capturing him.
---

Weathered Wood: And Other Short Stories
.
From Judy Berg's imagination are eight short stories of mystery, humor, and contemplating our finite existence. She explains: "Many ideas for these stories materialized during the long hours spent as a professional wildlife researcher alone with the natural world."
---
Runner-Up in the 2009 Green Book Festival Awards

and Winner of NABE Pinnacle Book Achievement Award

.

The Otter Spirit: A Natural History Story

.


Discover the dangers and diversity, animals and habitat, beauties and mysteries that our natural environment embodies as wildlife researcher Judy Berg introduces us to the North American River Otter.
---

Vestibular Rehabilitation Therapy for the Patient with Dizziness and Balance Disorders: Exercise Protocols
. Marian Girardi has studied and compiled important data to assess and treat vestibular disfunctions. She has documented and grouped this valuable information into an easy-to-understand format.
---
A Reason to Run: A Personal Journal Through Prostate Cancer and Other Manly Matters
. One man's firsthand account of dealing with prostate cancer and marathon running. "Running a marathon had been a lifelong goal . . . until cancer forced me to consider just how precious time and relationships and life really are. It was the cancer that gave me the passion to commit."
---


Meet Eddie, the troubled teen from New Mexico. Author LouAnne Johnson, also known as Alyce Shirleydaughter, presents two versions.
Alternative Ed
is intended for an adult audience, while
Yo! Eddie!
is the same novella, without the harsh language.
---


What Happened to the Man I Married?: How to Stop Mr. Right from Turning into Mr. Wrong
. Yes, Marriage Does Give Men Brain Damage! Assess your husbandís mental state using our Quick Quiz. Learn emergency interventions you can use today.
---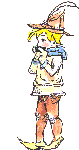 The Princess and the Beggar II: Continuing Adventures
. Another fantasy drama about the musical beggar and his lovely princess Gwyn-a-cheri who lived in the greatest stone castle that was far, far away on top of the highest hill.
---
Up River
by Betsy McGreer

Up River
—a chalice of the spirit with the rhythm of life, filled with wonder and awe. Journey into Hells Canyon of the beautiful Pacific Northwest with poet/photographer Betsy McGreer.
---

Up River, Again: Postcards from Hells Canyon
. Take another trip into Hells Canyon and experience the magic of the Snake River with Betsy McGreer's roving camera and heartfelt words.
---


Rooms Where I Live
. Author LeAne Austin searches her innermost soul to pull out the loneliness and heartaches, the joy and laughter, the pain and tears that wander through a woman's life.
---

"Drink from my cup."
This historical drama
Juba's Cup
is based on the true story of a runaway slave who eventually homesteaded in the Pacific Northwest.
---

Salmon River Backcountry Recollections: And Other Noodling Around
. Reflections of happy times spent in the Pacific Northwest, along with photos depicting some Salmon River backcountry locations and Idaho families.
---

Frivolous Cowboy Poetry.
"May the Lord think I'm as good as my dog thinks I am." Enjoy the fun, frolic, and rhythm of Nevada's cowboy poet Al Marquis and the hilarious illustrations of Texan artist R. Jerry Brown.
Available in AUDIO on Compact Disc.
---


Quittin' Just Ain't My Style: Poetry by Dolores Suber
. Swing and sway with the poetry of Dolores Suber who encourages her readers to "keep on keepin' on" with God by their side.
---

It's Time To Wise Up
. Dolores Suber, one mean Black Queen from Los Angeles, tells it like it is and she's "keepin' it real. Her ABC jive shoots straight to the big-time killers—AIDS, BOOZE, CRACK COCAINE—snakes that are seducing our brothers and sisters to destruction.
---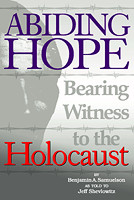 Abiding Hope: Bearing Witness to the Holocaust
". . . I woke, ate, did the task assigned me, and had but one thought: Why? For the first of many times, I considered walking into the air-tight brick room with the next group of people. Why didn't I? The only answer I've been able to think of is that some inner, divine spark of life would not allow it. I sincerely felt that by living, I would one day bear witness. . . ."
---

Medical crime, hospital politics, drama—episodes by a doctor who has seen the whirlpool of corporate evil, rippling into many hardships and heartaches.
The House of Ecksteins: A Doctor's Ill-Fated Journey
.
---

Pathologist Hank Whipple is back again, just doing his job as he unravels
a new mystery
before the reader's eyes in the midst of business and hospital politics.

Visit the full collection of
Plum Tree stories
by author/illustrator Harry Chinchinian.